A Summary of the Bible (Book)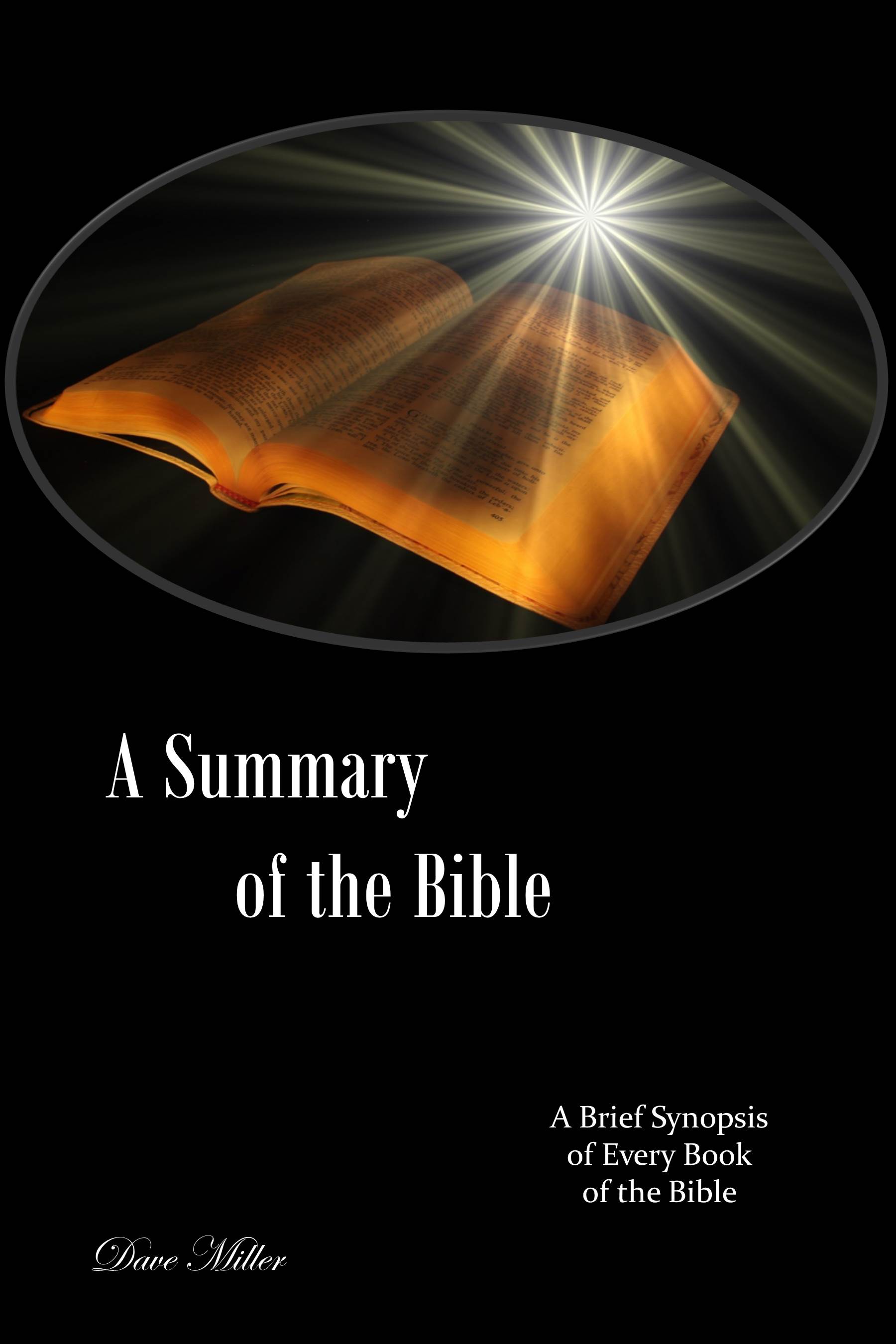 A Classroom Tool for Bible Study
➢ The purpose of this study is to pinpoint the singular essence and thrust of each book of the Bible.
➢ Outlines are provided on each book to help the Bible student grasp the overall layout and structure of each book.
➢ Central themes are identified so that the student may capture the intended purpose of each book.
Each Bible book includes:
➢ A brief introduction
➢ An outline
➢The central theme
Price: $8.50 each plus shipping
Click Here for more about Dave Miller